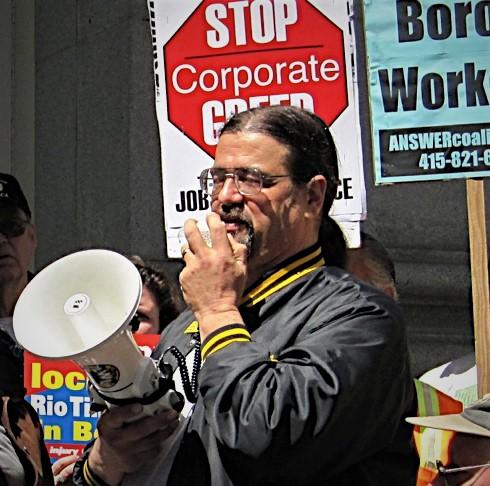 Fred Pecker (deceased)
Former ILWU International Executive Board; ILWU Local 6 Secretary-Treasurer
---
Labor leader Fred Pecker started working in Northern California's warehouse industry after leaving his hometown of Queens, New York, bringing along his great sense of humor, charming accent, love of jazz, and passion for social change.
-- Fred was elected Steward, Business Agent, and Secretary-Treasurer of ILWU Local 6. He also served on the ILWU International Executive Board, representing the Northern California Area from 2000. He served for many years on the ILWU Northern California District Council and the Central Labor Councils of the East Bay and San Francisco.
Fred Pecker was a board member of the Northern California Dr. Martin Luther King, Jr. Community Foundation and was the principle designer of the route of the annual Martin Luther King, Jr. Commemorative March.
---
from ILWU and NorcalMLK
---