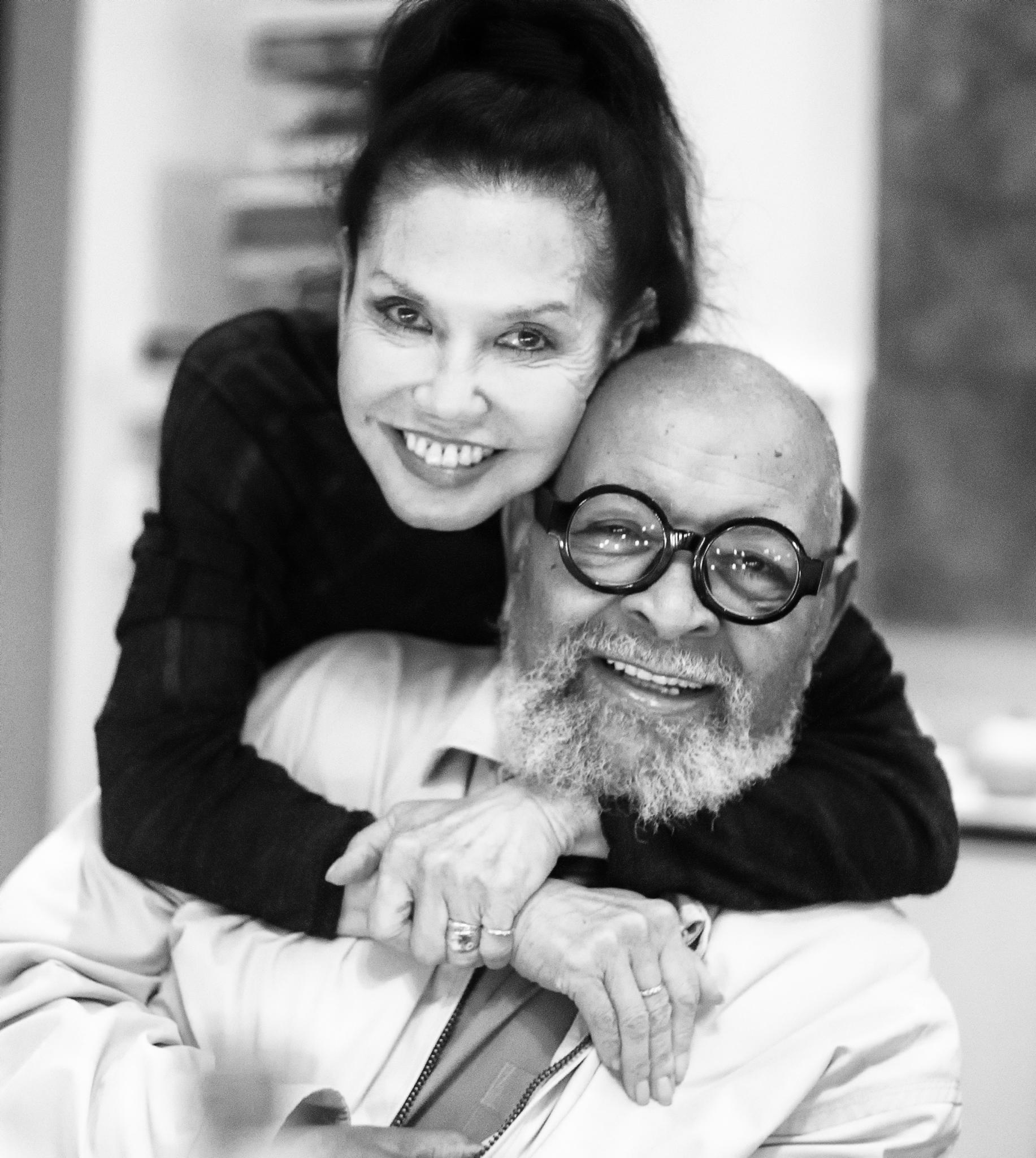 The Rev. Cecil Williams and Janice Mirikitani
Minister of Liberation and Poet Laureate of San Francisco, respectively
---
Cecil Williams is the pastor emeritus of Glide Memorial United Methodist Church and a community leader and author.
Under his leadership, Glide Memorial became a 10,000-member congregation of all races, ages, genders, ethnicities, sexual orientations, and religions. It is the largest provider of social services in the city, serving over three thousand meals a day, providing AIDS/HIV screenings, offering adult education programs, and giving assistance to women dealing with homelessness, domestic violence, substance abuse, and mental health issues.
Williams retired as pastor in 2000 having turned 70 years old, the mandatory age of retirement for pastors employed by the United Methodist Church. (Pastors in the United Methodist Church are not employed by the local church or congregation. Instead, UMC pastors are assigned to a local church by the presiding bishops of the global Church.) When Williams became ineligible for assignment to a congregation by the episcopate, the local congregation and affiliated non-profit foundation hired Williams to fill a new office entitled Minister of Liberation. The position was created to allow Williams to officially continue to serve the community and church.
In August 2013, the intersection of Ellis and Taylor Streets (location of the Glide church in San Francisco) was renamed "Rev. Cecil Williams Way" in honor of Williams.
Williams is the co-Founder, with the late Coretta Scott King, of the predecessor of the NorcalMLK Foundation, to serve as the official organization to host the new federal holiday in honor of Dr. Martin Luther King, Jr.

---


Janice Mirikitani was born in Stockton, California, to Shigemi and Ted Mirikitani. During World War II, she was interned along with her family at the Rohwer War Relocation Center in Arkansas.
She attended UCLA, earning a Bachelor of Arts degree. During this time, she struggled with her ethnic identity, which she would later portray through her poetry. After gaining her teaching credentials, she taught in the Contra Costa School District for a year. She worked at Glide Memorial Church in the Tenderloin district of San Francisco as an administrative assistant. After participating in the Asian American Political Alliance, she joined Third World Communications and became the editor of Aion, the first Asian American literary magazine, where she edited two anthologies for Third World Communications: Third World Women (1972) and Time to Greez! Incantations from the Third World (1975). Mirikitani then became project director for Ayumi: A Japanese American Anthology (1980).
After two years of activism for Glide Memorial United Methodist Church in 1969 she became the program director. In 1982 Mirikitani was married to Reverend Cecil Williams. That same year she was chosen as the president of the Glide Foundation, where she was responsible for fund raising and budget oversight. In 2000, she was named the second poet laureate for the city of San Francisco. The California State Assembly named her Woman of the Year for the 17th Assembly District.
---
from Wikipedia and NorcalMLK
---